Cătălin Leescu face un documentar iniţiatic la Săpânţa
de Gloria Sauciuc in 9 Aug 2010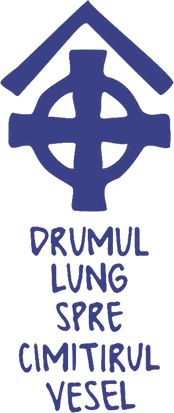 Festivalul intercultural "Drumul lung spre Cimitirul Vesel" (12 – 15 august), iniţiat de irlandezul Peter Hurley, va avea loc în tandem cu realizarea unui dcumentar iniţiatic de către regizorul
Cătălin Leescu
, un obişnuit al Filminute şi participant la Berlinale Talent Campus în 2008.
Un
film
despre pelerini şi despre descoperirea rădăcinilor în tradiţie, cu deschidere spre spiritualitate, "Drumul lung spre Cimitirul Vesel" urmează călătoria apreciatul compozitor irlandez Shaun Davey - pornit să cerceteze filonul comun dintre celţi şi daci.
Compozitorul Shaun Davey este unul dintre cei mai importanţi compozitori contemporani ai Irlandei, creatorul muzicii pentru Ceremonia de Deschidere a Jocurilor Olimpice 2003, colaborator al Royal Shakespeare Company, al BBC, având concerte la National Concert Hall -Dublin, nominalizat la
Premiile
Tony şi BAFTA; a ajuns acum doi ani la Săpânţa şi, impresionat de spiritul locului, a creat o suită muzicală, având ca texte epitafurile din Cimitirul Vesel. Muzica lui Shaun Davey va fi cântată live de 120 de artişti: corul bărbătesc al Facultăţii de Teologie din Sibiu, un cor mixt din Maramureş, o orchestră de cameră românească şi instrumentişti aleşi dintre cei mai buni muzicieni tradiţionalişti ai Irlandei; aceştia vor interpreta lucrarea lui Shaun Davey, în noaptea de Sfânta Maria, pe pajiştea de lângă Cimitirul Vesel.

Un festival deschis pelerinilor români şi străini, din 12 august
Pornit ca o continuare firească a călătoriei unui irlandez pe tărâm românesc, festivalul intercultural "Drumul lung spre Cimitirul Vesel" (12 – 15 august) strânge tot mai mulţi călători spre Săpânţa. Dacă vă veţi alătura lor, veţi lua parte la naşterea unui
film
, dar şi la un eveniment sui generis: cinci zile cu muzică "altfel" – Grigore Leşe şi invitaţii lui, muzica lui Shaun Davey cântată live de 120 de artişti, ateliere de olărit, dans, muzică ţărănească, gătit tradiţional, păstravărit şi multe altele, un trai eco, în armonie cu natura şi sinele. La eveniment deja s-au anunţat maramureşenii, apoi ardelenii din toate zonele. Deşi Săpânţa e departe şi drumul e lung, bucureştenii şi, o dată cu ei, oameni din toată ţara îşi pun pe agenda de vacanţă festivalul de la Săpânţa. Mai nou, au apărut şi semnale de peste graniţă.

Festivalul maramureşean, şanse să devină un reper al turismului cultural european
Ideea că în câţiva ani "Drumul lung spre Cimitirul Vesel" va fi unul dintre festivalurile cu care România se mândreşte este asumată de tot mai mulţi oameni. Susţinut de la început de autorităţile locale (Parohia Ortodoxă Săpânţa – Părintele Luţai, Consiliul Local Săpânţa, Consiliul Judeţean Maramureş), evenimentul de la Săpânţa primeşte girul forurilor oficiale şi neoficiale - Ireland-Romania Cultural Foundation, Ambasada Irlandei, CFR GEVARO, Muzeul Ţăranului Român etc.
Miza festivalului este pe cât de mare, pe atât de directă: o dovadă că Spiritul viu al românului poate fi înscris în circuitul valorilor universale, păstrându-se însă componenta sa inefabilă, nesupusă comercializării, prin transmiterea adevăratelor valori care contribuie la imaginea României în lume.
Shaun Davey, the Irish pilgrim and The Voices from the Merry Cemetery
The famous Irish composer
Shaun Davey
(one of Ireland's most important contemporary composers, creator of the music for the opening ceremony of the Olympic Games in 2003, associate of the Royal Shakespeare Company, of BBC, with concerts at the National Concert Hall, Dublin, Tony and BAFTA Award nomination) came to Sapanta two years ago and, impressed by the spirit of this special place, has created a suite of music, with strings of epitaphs from the Merry Cemetery.
Shaun Davey is an Irish composer, born in Belfast in 1948. Originally an art historian, he has worked as a full-time professional composer since 1977 in a varied and distinguished career.
In Ireland his often large-scale, melody-based, compositions have been recognised as a bridge between Irish traditional music and the orchestral tradition.
The highlight of his career came in 2003 when commisissioned to compose music for the Special Olympics Opening Ceremony in Croke Park, Dublin, performed by the RTENSO with soloists from Irish traditional music, seven choirs, massed percussion and pipe bands, before an audience of 80,000.